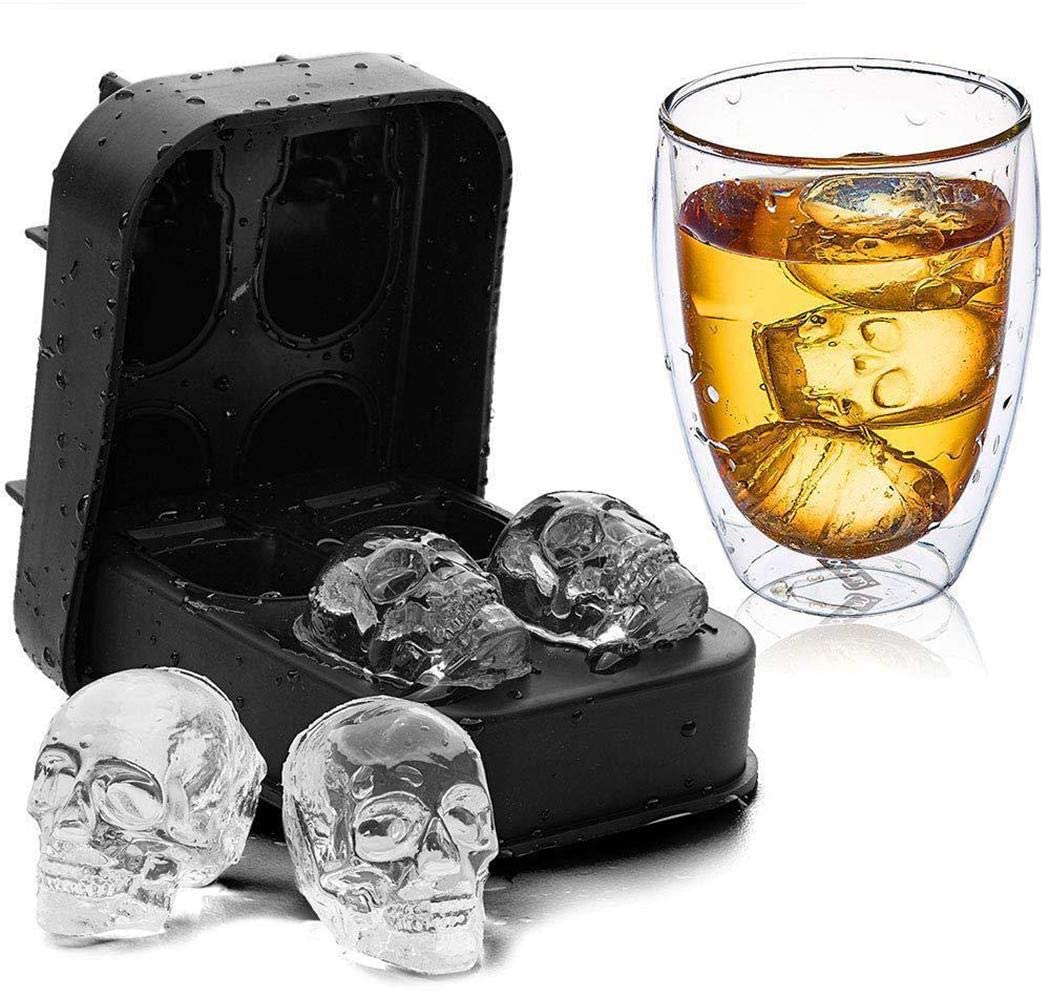 Your friends are gonna drop dead in envy for these skull ice cube trays! 💀💀💀
Great for Halloween, Day of the Dead, Over the Hill or special occasion gift idea.
Large surface melts slower with less dilution and stays cooler longer. Once frozen, ice can be stored without base, saving space. An incredibly unique kitchen accessory to add to your own collection or for that special skull fanatic in your life!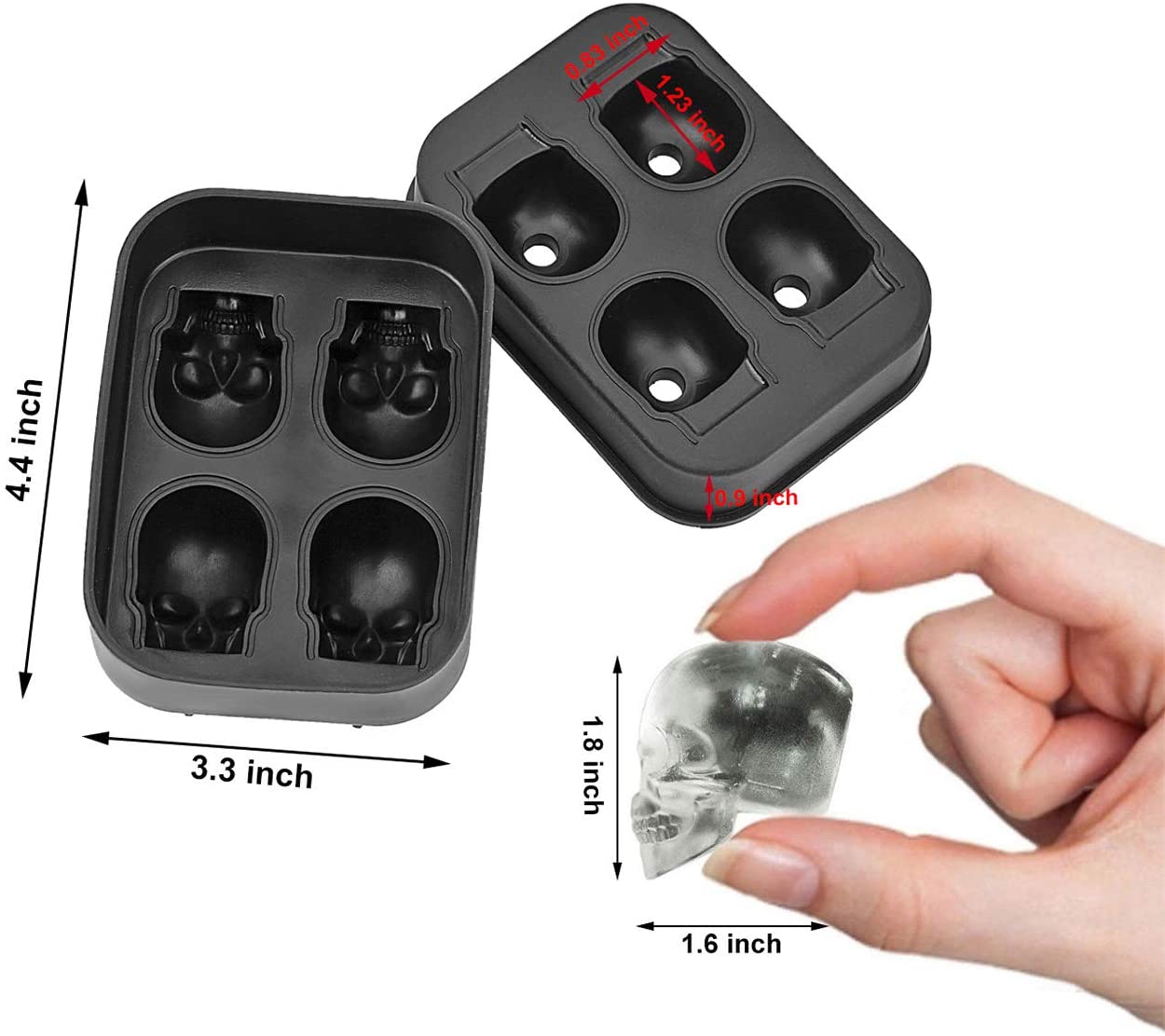 ..Not just for ice!  other applications: 
Ice cubes, ice cream, biscuits, puddings, cakes, mousse, jelly, chocolate, etc.
Size Dimensions:
 Details:
Made with premium silicon
Size of skulls: 25mm x 30mm
Make your party more wonderful with such funny skulls. Seals well and is balanced for no spilling during freezing. 3D skull ice cube trays makes your drink awesome, creative and fun, it's a perfect gift for your family, friends and Halloween!
SAFE FOOD-GRADE MATERIAL: 
All of our silicone molds are made of 100% pure, professional quality food-grade silicone. Meets US FDA safety standards. BPA, PVC and Phthalate free. Innoxious, no peculiar smell.
WELL-DESIGNED AND MULTIPURPOSE
 The fine design and the clear texture make your works vivid and lively. And it is microwave, oven, refrigerator, freezer safe. You can create your own special desserts, chocolates, candies, ice cubes, pudding, jello shot and more with this miraculous
mold. 
EASY TO USE AND RELEASE:
 Simply pour your favorite fillings in the mold, prepare, and cool completely. Then turn it upside down, this flexible silicone mold offers a non-stick surface that allows the goods to pop out with a little push from the bottom.
EASY TO CLEAN AND STORE:
 This silicone mold can be completely safe for dishwashers. Alternatively simply cleaning with warm soapy water does the job! Once cleaned place the mold at a storage space far away from direct sunlight until next use.
How to use:
* Step 1: Assemble the bottom and top piece and close them;
* Step 2: Fill tray with liquid you like using funnel (injection amount is recommended for about 5/6 of the mold to avoid splitting);
* Step 3: Place tray in freezer or refrigerator(please keep the mold level)
* Step 4: Wait for about 6 hours;
* Step 5: Open the lid and remove the skull ice-cubes.
Attention:
1. Wash it if you are first time to use it 
2. Please do not inject too much water to avoid the water from freezing and swelling, then causing ice cube splitting.
SAFE FOOD-GRADE MATERIAL
WELL-DESIGNED AND MULTIPURPOSE
EASY TO USE AND RELEASE